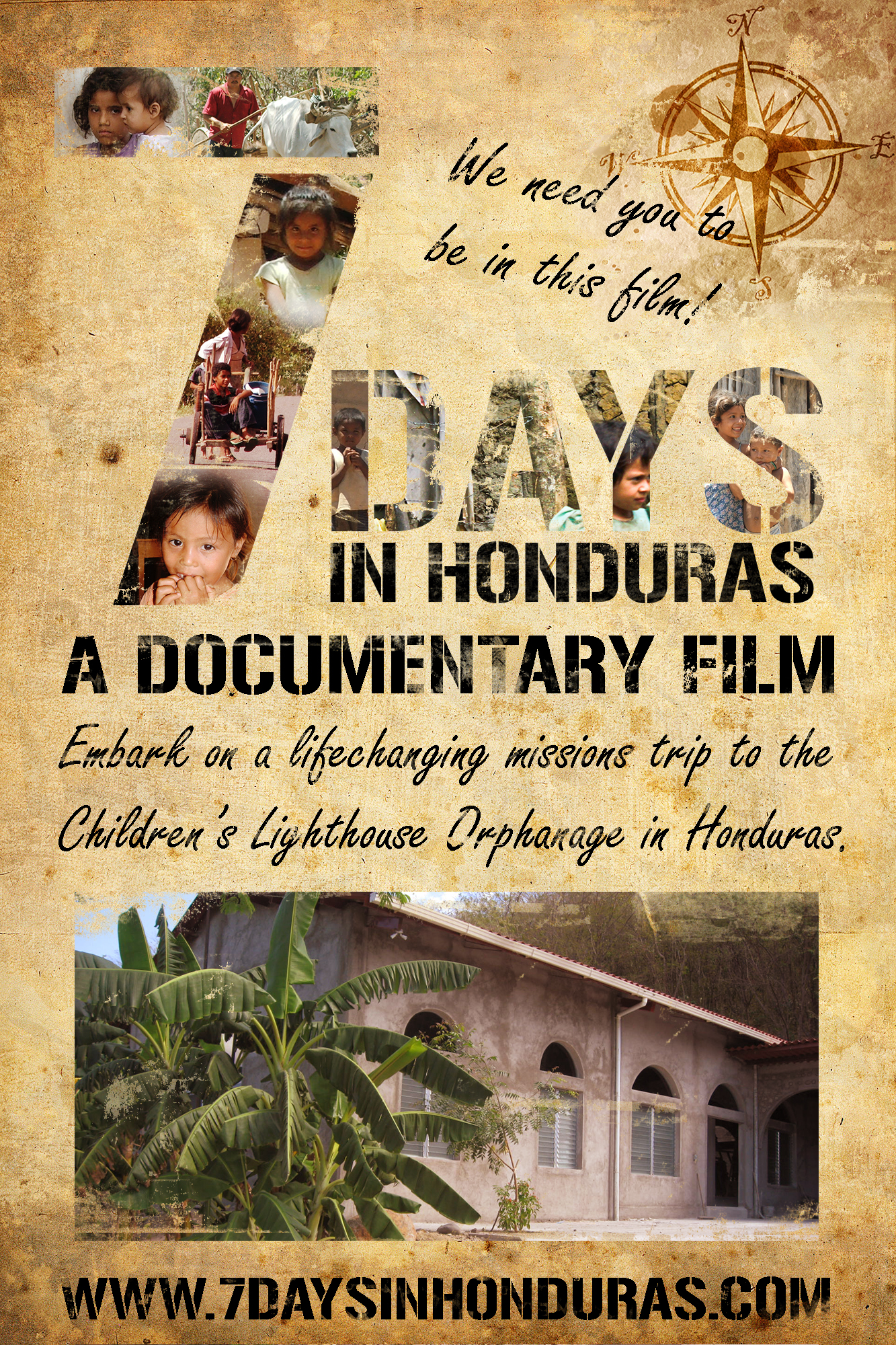 Documentary Film Project
---
We are excited about our newest opportunity to serve the Lord through the Matthew 25:35 Foundation ministry.
We will be making a documentary film this coming year some time between March and October.
The film will cover the exploits and experiences of 5 to 10 individuals as they embark on a 7 day mission trip to the Children's Lighthouse Orphanage in Choluteca, Honduras.
We will be traveling to the Children's Lighthouse Orphanage on December 6th with a film crew to film the trailer for the documentary.
We are looking for candidates to take part and be the focus of this film.
WHY WOULD YOU WANT TO TAKE PART IN THIS PROJECT?
1. It is great publicity for you if you own a busineess, work in public office or are an athlete in the public eye. You will be interviewed as part of the film at your home or office before we travel in country and will be able to talk about your background and what you do for a living, your interests, hobbies and even introduce your family or friends.
2. It could be a great kickstart to a career in film or TV.
3. It is an opportunity of a lifetime to travel and see firsthand how the world's poor live in a third world country and how ordinary people like you and me can be used to dramatically change the life of an impoverished child.
4. It will change your life. It did mine.
Thanks for your interest,
Dan Glushefski
Founder of The Matthew 25:35 Foundation